June 23, 2017
The train in from Berlin took about sixteen hours but it was a beautiful ride. I may never come home. It's dark here in Venice already and we just got into our hotel room, so I don't have too many pictures yet. The room is nice and the bellman who brought us up to our room was smoking hot.
Sookie's in the shower right now. I'm hitting it when she's done. Fun as the train was, it certainly came with its own funk. I'm looking forward to the best pasta of my life and a singing gondola man at some point tomorrow. Tonight, we drink vino and flirt with handsome Italian boys.
Buona notte!
💋 Jess 💋
Oh my God, the hangover was killing me. Sookie picked the wine last night and that was sooooooo not happening again. Whatever she picked clearly hated American students studying abroad for a semester. I was excited to see the art. America just didn't have the same artistic structure and work that Europe had. My skin was practically crawling with excitement about being able to see the Sistine Chapel and all of the statues. Sookie was pumped to get to Florence to check out some museum dedicated to Dante.
"How do these people not drink mugs of coffee all day?" Sookie mumbled. We were sitting at a café with cappuccino and croissants.
"I have no idea. These sunglasses are life right now." It was a bright, sunny day and the oversized Chanel sunglasses I bought in France were everything.
"God bless the sunhat." Sookie was wearing a wide brim hat in addition to a pair of mirrored aviators.
Both of us were in sundresses, cardigans and sandals. It was just about seventy degrees outside. I didn't know the conversion rate between Celsius and Fahrenheit so I was grateful for the weather app on my phone.
"So what are we doing after this?" I asked.
"You mean other than curling up in a ball and dying?"
"Yeah." I sipped my cappuccino.
"Curling up in a ball and dying sounds good to me," Sookie said.
"Let's go to Saint Mark's Basilica," I suggested. "It's a church. How loud can it get in a church?"
"Good call," Sookie said.
From my research the best way to get around Venice was on foot. It wasn't a very big city. Water buses and water taxis were an option, but the taxis were super expensive. The gondolas weren't cheap either and we're even more expensive if we had a singing gondolier taking us around the city. There were plenty of alleys and bridges to allow us to get around. We weren't going to be in Venice long enough to warrant getting an unlimited water bus pass.
We finished eating and paid our bill. The caffeine and good pastry helped combat the hangover. I wasn't feeling like such a soggy noodle anymore.
It was a good thing too, since there was a lot Sookie and I wanted to see.
June 24, 2017
Can you believe how gorgeous that is? The Basilica di San Marco is a stunning piece of architecture. The artistry that goes into such a grand space is breathtaking. It's truly humbling and a blessing to be able to travel here. While I was sitting inside the church today I couldn't help but think of my birth parents. Someday I hope we meet so I can thank them.
Of course I have questions about how they arrived at the decision they did to let my mom and dad raise me. Is this the life my birth parents dreamed about when they made the choice to place me? I assume they wanted a better life for me. I've seen plenty of poverty back home in Mississippi. I'm blessed to have grown up in a fine house in Jackson with two parents who love me and have wanted nothing but the best for me. They encourage me to explore and learn and even experiment to help me figure out my place in the world. As I sat in that church, I felt like the most loved kid in the whole world. I hope everyone gets to experience that feeling at some point in their life because it's truly remarkable.
After the Basilica we decided to take the gondola ride through the canals. Our gondolier was a total flirt. His name was Antonio and he asked Sookie to marry him three times even though he's already married. It was cute, though. If you want to see some of our tour, you can here. It includes Antonio's second marriage proposal, which made both of us laugh.
Despite the horrific hangovers this morning, we're on our second bottle of Pinot Gris and it is fan-fucking-tastic. I hope it doesn't destroy me overnight. One more day in Venice and then we're onto Florence.
Oh and don't forget to follow me on Twitter and Instagram @GingerOnABinger for more information and photos from my trip.
Buona notte!
Jess 💋
Jess 💋 @gingeronabinger
OMFG seriously hot Swedes are checking out my boo thang @sookielikecookie #SaveAHorseRideAViking #FlorenceIsForLovers
Jess 💋 @gingeronabinger
I don't think Viking speaks English but I don't think boo thang cares. #ShoesWithoutSocksBotherMe #FlorenceIsForLovers
Jess 💋 @gingeronabinger
I'd hit it.
Jess 💋 @gingeronabinger
@sookielikecookie totally just rubbed against him on her way to the garbage! #FlorenceIsForHussies
Jess 💋 @gingeronabinger
My gelato is melting just being in close proximity to the Viking. Jeebus, have mercy.
Jess 💋 @gingeronabinger
His friend is pretty cute too. Kinda looks like @WWERomanReigns. 👅🍆 #YumYumGimmeSome
Jess 💋 @gingeronabinger
What do you think their real names are? Sven and Kai seem too obvious. #PinTheNameOnTheHottie
June 27, 2017
Today I saw so many beautiful men. Sorry, Daddy, if you're reading this. You might want to skip this post because it's all about the sweetest man candy. While we were snacking on some tasty gelato at a piazza in Florence today, Sookie and I caught sight of two very good looking specimen. Now we've both been painfully good about keeping our paws to ourselves while we've been on the loose, but these two… 
I'm not kidding.
I did some live tweeting and even managed to get some pictures in of the two guys. #spankbankmaterial
In other news, I did finally get to see the statue of David today. For an art geek like me, Italy is jam packed full of art and beauty. I would love to come back here and really take my time getting to know the country and its culture better. Five more days here in Florence won't be enough.
Buona notte!
Jess 💋
Jess 💋 @gingeronabinger
We're at the leaning tower of Pisa. @sookielikecookie had to do the obvious tourist thing and "push" the tower in place. She totally tripped and ate it. #BrokefaceSookie
Jess 💋 @gingeronabinger
Bar car + motion sickness= DISASTER. This is not my day. #PukeIsOutThisSeason
Jess 💋 @gingeronabinger
Okay, I think this isn't just motion sickness. Now I'm congested too. Maybe I'll get a blessing from @pontifex while we're at #TheVatican.
Jess 💋 @gingeronabinger
Blow, blow, blow your nose gently once you sneeze. Scarily, scarily, scarily, scarily snot is never-ending. #WorstCoverSongEver
Jess 💋 @gingeronabinger
Today's destination. #TheVatican
July 4, 2017
Happy birthday, America! I'm sorry I'm not home to celebrate, but Sook and I are wearing red, white and blue today. I hope that for just one day people can put aside political differences to remember what a great country America is. I'm not Catholic but I can appreciate why people make pilgrimages here. There's definitely an energy I can't explain.
This cursed cold is kicking my Methodist hiney, but I'm still going to the Sistine Chapel tomorrow because it was the number one thing I wanted to see while Sook and I toured Italy. We're going to squeeze in the Colosseum while we're here too. I'm going to need a week straight of Netflix binging when I get home. Also, I really miss my own bed right now.
Buona notte!
Jess 💋
Jess 💋 @gingeronabinger
Actual footage of me when they brought out my pasta. #WhenInRome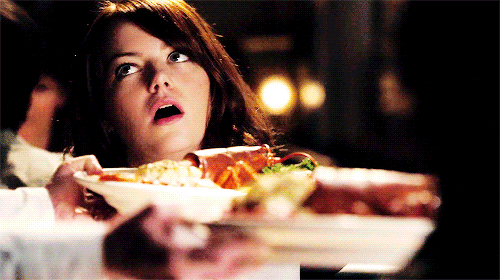 Jess 💋 @gingeronabinger
You complete me, Carbonara. #WhenInRome
Jess 💋 @gingeronabinger
I'm just going to say it: fresh pasta in Rome could probably heal the world. #NeverGonnaBeSize2 #CarbsAreTooYummy #WhenInRome
Jess 💋 @gingeronabinger
Me before dinner versus me AFTER dinner…
Jess 💋 @gingeronabinger
Guess where I am… #WhenInRome #BucketList
Jess 💋 @gingeronabinger
#speechless #artgeek
Jess 💋 @gingeronabinger
So much talent. I'm in awe. #SistineChapel #WhenInRome
July 8, 2017
The birthplace of pizza. Don't think we didn't get some immediately after getting off our train. Domino's, just close shop. You are not pizza to me anymore. I don't want to sound like one of those snobby assholes in the comments of a Tasty video, but holy fresh mozzarella, Batman! There is no comparison.
Tomorrow we're going to check out a few museums and eat our way around town. The plan is to pack in as much pizza as possible before we move on to Sicily. There's a ferry to the island of Capri we're going to see about catching to spend a few days there. Research shows there are some gorgeous beaches there. I think Sookie and I could use a few days of rest. Maybe I can finally kick this damn cold.
Buona notte!
Jess 💋
Jess 💋 @gingeronabinger
Capri bound and I couldn't be happier. #BeachBumOrBust
Jess 💋 @gingeronabinger
When the moon hits your eye like a big pizza pie that's amore. #TrueLove
Jess 💋 @gingeronabinger
I'M ON A BOAT!
Jess 💋 @gingeronabinger
All that's missing is a glass of champagne.
Jess 💋 @gingeronabinger
Welcome to Capri!
Jess 💋 @gingeronabinger
Total splurge! #GrandHotelQuisisana
Jess 💋 @gingeronabinger
My room in the suite!
Jess 💋 @gingeronabinger
That moment when you see a gorgeous man and you shamelessly photograph him while he's looking right at you. #ByeOvaries
Jess 💋 @gingeronabinger
I don't know his name but I'd have his children. @sookielikecookie thinks I'm nuts.
Jess 💋 @gingeronabinger
His name is Rasul. I had to ask. #CallHimYummy
Jess 💋 @gingeronabinger
Rasul recommended we check out the grottos here. @sookielikecookie you're coming. #TakeOneForTheTeam
July 11, 2017
Capri was a great idea. It's relaxed and there are things to see but I don't feel pressure to see everything here. If the most I ever see is the beach, I'm happy. Being in a hotel suite (thank you, Daddy!) instead of a hostel. Traveling with Sookie is fun and we get along pretty well, but a few nights in our own rooms will do both of us some good. She can read and I can draw without the two of us getting on each other's nerves.
I like to have music on to drive my art, while Sookie likes it quiet so she's not distracted. I might go down to the pool for a midnight swim. Maybe a soak in the hot tub…
Tomorrow we check out the grottos and then we're hanging out on the beach. Life is good here in Capri.
Buona notte!
Jess 💋
Jess 💋 @gingeronabinger
Rasul's at the pool. #GingerComingInHot
Jess 💋 @gingeronabinger
@sookielikecookie get your earplugs out. Bringing home the 🍆
Jess 💋 @gingeronabinger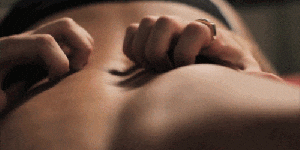 Sookie @sookielikecookie
Is someone being murdered in there or does he just have devil dick, @gingeronabinger? #PassTheBrainBleach
Sookie @sookielikecookie
So if y'all want to know how @gingeronabinger is doing…
Jess 💋 @gingeronabinger
😆💋🍆👅🍑😍😚 #NoRegrets #NoWhiteWeddingForMe #PraiseJesus #HoeIsLife
Jess 💋 @gingeronabinger
This might just be the best morning in a long time. Boy is so extra.
Jess 💋 @gingeronabinger
Grotta Azzurra
Jess 💋 @gingeronabinger
Omg you guys! The guys we saw in Florence are here! @sookielikecookie is going to freak out!
Jess 💋 @gingeronabinger
It's like the freakin' Little Mermaid in here! #LifeIsDeeBubbles
Jess 💋 @gingeronabinger
FUCKFUCKFUCKFUCK! #BOOTHANGOVERBOARD
Jess 💋 @gingeronabinger
HOLY SHITCAKES, VIKING JUMPED OFF HIS BOAT TO GET @sookielikecookie!
Jess 💋 @gingeronabinger
YOU GUYS, HE DOESN'T SPEAK ENGLISH! His name is Eric, though. I figured that out. #lifesaver #PrinceEric #LittleMermaidRoleReversal
Jess 💋 @gingeronabinger
#KissTheGirl
Insert video of song
Jess 💋 @gingeronabinger
@sookielikecookie has the biggest puppy dog eyes right now. #SheCantUnderstandHimAtAll
Jess 💋 @gingeronabinger
They better name their first baby Azzurra.
Jess 💋 @gingeronabinger
Eric's friend is translating for him. Alexei remembered us from Florence! Eric remembers @sookielikecookie's tatas. #Classic
Jess 💋 @gingeronabinger
Marina Piccola. #SendMyMailHereThanks
Jess 💋 @gingeronabinger
Jess 💋 @gingeronabinger
Y'all, watching @sookielikecookie put sunscreen on Eric is kinda pornographic. #CashDozeHandsDoe #NinjaWank
Jess 💋 @gingeronabinger
He's no better. #HideYoKids #HideYoWife #GetSome
Jess 💋 @gingeronabinger
I look at @sookielikecookie and all I hear is
Jess 💋 @gingeronabinger
Eric's definitely more like
Jess 💋 @gingeronabinger
Jess 💋 @gingeronabinger
Sookie @sookielikecookie
@gingeronabinger
Jess 💋 @gingeronabinger
Boo Thang took Eric out into the water and I'm pretty sure they're doin' it. #UnderTheSea #DarlingItsBetterDownWhereItsWetter
Jess 💋 @gingeronabinger
Jess 💋 @gingeronabinger
@sookielikecookie has handprints on her ass. 👀 #Girrrrrrrl I don't know who you think you're fooling.
Jess 💋 @gingeronabinger
Jess 💋 @gingeronabinger
The silly grin on Eric's face says it all. #YouAintFoolingNoOneBoo @sookielikecookie
Sookie @sookielikecookie
@gingeronabinger I don't know what you're talking about…
"Come on, you're seriously not going to tell me what happened in the water?" I was stretched out on the couch. We were back in our hotel room getting cleaned up before dinner. Eric, Rasul and Alexei were going to meet us down in the lobby at six.
"Only if you leave it off social media, assface," she replied, throwing a pillow at me.
"Hoe, please! I saw your tweets from last night," I laughed.
"You brought it up first. That's different."
"Are you really mad about that?"
"I just don't want my personal life out there like that," Sookie said. "I know it seems harmless but the internet is forever. I don't want some school board digging up these tweets one day and use them as a reason not to give me a job."
"Okay, you actually have a point there. No more sex tweets."
"Thank you."
"Now gimme the details," I grinned and sat up.
Sookie came around and sat on the armchair to the left.
"We didn't have sex in the ocean," she said. "There was some pretty intense kissing and definitely some grinding and groping, but no actual penetration."
"I can't believe you made out with a guy who doesn't even speak your language," I giggled. Sookie wasn't exactly a prude, but she definitely wasn't as adventurous as I was.
"He speaks a little English. It's pretty basic, but he understands kissing." Sookie fanned herself.
"I noticed. Is it weird having to have a translator there for you?"
"Kinda, but it beats not talking."
"I don't know… it would have been kinda hot if he was just this sexy stranger you couldn't resist and then you went on your way."
"Like Rasul?"
"Exactly," I smiled. "He's a great memory."
"I don't know if I could do that," she said.
"It's not like there's a sexual scorecard. It's not a competition."
"I know. You do your thing and I'll do mine."
"So are you going to keep in touch with Eric after this?"
"I don't know. It's possible." The way she was smiling told me she was thinking about it.
"Sook, what were the odds we'd cross paths with him again? He's obviously not Italian so it's not like there was this big possibility this could be where he lives. I think he was dropped in front of you for a reason. See where it goes," I told her.
"I'm not sure how well I'd do in a long distance relationship, especially since we'd need a translator to understand each other," she said, crinkling her nose a bit.
"You never know. He could be Mr. Right."
Sookie laughed and said, "I'm a romantic but I'm not an idiot. Besides, I'm not even thinking about marriage yet. I'm way too young and immature."
The fact that she was mature enough to think she wasn't ready showed that she wasn't that immature. Regardless of that, I was pretty sure Sookie wasn't going to dive in head first with Eric. She was crazy not to, in my opinion, but it was her life.
"I'm going to go shower," she said before getting up.
That was a good idea so after a minute, I got up and did the same.
Jess 💋 @gingeronabinger
So. Much. Wine. #DrunkGirlIsDrunk
Jess 💋 @gingeronabinger
Ha! Loverboy just sent a text looking to hangout. #WithHisWangOut
Jess 💋 @gingeronabinger
Jessie gonna get some. Jessie gonna get some. 🍆👅💋😉
Jess 💋 @gingeronabinger
@sookielikecookie I love you, boo. I'll try to be quiet.
Jess 💋 @gingeronabinger
I just had my first cigarette. I earned it. It will also be my last because #ewwwww
Jess 💋 @gingeronabinger
I'm going to sleep like the dead. #SexMeSoGoodISayBlahBlahBlah
Jess 💋 @gingeronabinger
Or not. Round 2. 🔔
Jess 💋 @gingeronabinger
@sookielikecookie Scooby Doobie Do Where Are You? #BrunchtimeAintLunchtime
Jess 💋 @gingeronabinger
Okay, I'm not sure where Boo Thang is. If anyone has the drop on @sookielikecookie please DM me. #SheBetterNotBeTaken
I got out of bed and went to the bathroom to shower. Rasul had left an hour before. I wasn't planning on seeing him again but then I figured I'd only see him once. No way was I going to turn down a fling in Italy.
After my shower I got dressed in a casual romper and sandals. I checked my Twitter, texts and other social media to make sure Sookie hadn't returned my messages. Maybe her phone was dead. I checked her room and made sure it wasn't there. Her phone, charger and passport were gone.
"Fuck me running," I muttered. I wondered if maybe Rasul heard them come in the night before so I sent a text. Her phone and passport being gone I expected but her charger?
I didn't usually go through Sookie's things, but I wanted to be sure I wasn't panicking for nothing. Some of her clothes were gone too.
Okay, now I'm freaking out…
I went back to my room to retrieve my phone and my passport. I stuffed a few Euros and my room key into my pocket before I left the hotel. Where we were staying there were bunches of other hotels nearby. I tried to remember if Eric or Alexei mentioned where they were staying. Nothing was coming to mind, but then I drank a bottle of wine all by myself at dinner.
When I left our hotel I started heading west away from the water. We were on the east side of the island, closer to the Italian mainland. Getting information from desk clerk wasn't easy. They were good at protecting the privacy of their guests. Stupid hangover wasn't helping anything.
For two hours I went from hotel to hotel, hoping someone would say they had seen Sookie. I made my way back to the marina where our ferry had pulled in. No one at the ticket windows remembered seeing her either.
I walked around the marina, feeling pretty defeated and on the verge of tears. I didn't want to be the one to call her parents and tell them their daughter was missing. Beautiful yachts were floating in the water at the different slips on the docks. The scenery was beautiful.
How easy would it be for a handsome stranger to get a naive girl drunk and trick her onto a yacht? Hostel II flashed in my mind.
That stupid girl got in a boat with Boris or whatever his name was and she ended up being tortured to death for someone's sick idea of fun. That was not how Sookie's life was supposed to end.
I turned to walk back to the shore end of the dock and looked up at the big ass boat to my left. A tall blonde man who appeared to be butt naked walked out of a cabin or stateroom, whatever they're called, and stretched his long arms up over his head.
"Eric!" I hollered with relief.
He put his arms down and leaned closer to the boat's railing with a confused expression on his face. I waved at him for a second. I didn't see Sookie, but finding him was a good thing. He smiled when he recognized me and motioned to the gangplank on the side of the yacht. I moved toward it quickly.
I stopped short when I spotted Sookie lying on a lounge chair, topless and maybe asleep. Whoa…
"Uhhh, Sookie?" Maybe it wasn't her and I was just nuts. My best friend wasn't the topless in public type.
Her head turned and she smiled at me.
"Jess, hey, you got my note," she smiled.
"Note? What note? I've been looking for you for like four hours," I argued.
"I left a note on the bar in our room." Sookie grabbed a robe that she hadn't come to Italy with and judging by the fabric, I was guessing it was a loner. "You have to feel this Italian silk. It's the softest–"
"What are you doing right now? Are you high?"
Sookie got up from the chaise at the same time Eric appeared from the depth of the yacht with a bottle of champagne in his right hand. It was then that I noticed a band in his ring finger that wasn't there the day before. My head turned back to look at Sookie.
"You're married!" I pointed at her hand.
The champagne cork popped, making me jump out of my skin.
"I thought you said you were too young and immature?" I looked back and forth from Sookie to Eric, who began pouring champagne in expensive looking flutes brought to him by a crew member.
My head was spinning. I didn't know if it was the hangover, the shock or the fact that I hadn't eaten anything all day, but I was dizzy as hell.
"I know it's crazy but I thought about what you said. There's something about him…"
"There's something about her too," Eric added in English with a thick Swedish accent.
"I thought he didn't speak English?"
I was so confused.
"I'm a business owner, Jessica. Several times over, as a matter of fact. This yacht is mine. I work from it, mostly. My headquarters are in Stockholm, but I have interests and offices in London, Dubai, Tokyo, New York, Sydney, Paris and Vancouver."
"Jesus," I muttered and took the glass of champagne from Eric.
Sookie looked happier than I'd ever seen her. I wasn't convinced their marriage would last, but it was her life.
"I'm sorry you freaked out, Jess. I didn't mean to scare you." Sookie moved to Eric's side and hugged him. He handed her a flute and kissed her. Like porno tongue kissed her. It was oddly uncomfortable and a relief at the same time.
I would never in a million years say so out loud, but I was pretty sure the marriage would be over when the hot sex got old.
But I hoped Sookie proved me wrong. There was nothing I wanted more than for my best friend to live happily ever after with her own Prince Eric.